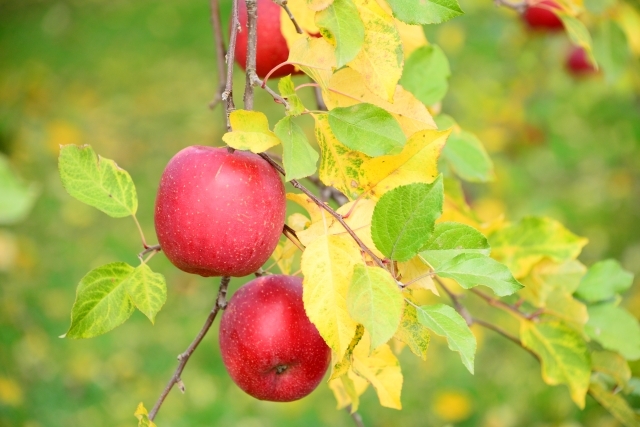 Enjoy seasonal fruits picking and healthy smoothie
This tour offers travelers an enjoyable experience in picking seasonal fruits and making healthy smoothie.
☆In October, pear picking at Kogashi district, Tochigi prefecture
☆In November, apple picking at Shinoi district, Tochigi prefecture

Make your reservation now !

This tour includes reserved seat of JR bullet train, fruits picking, smoothie making
and hot spring plus indoor spa at Utsunomiya Romantic Village.


Website reservation click here
*JR-East View HP⇒
【JR付日帰りツアー】あきとち 道の駅ろまんちっく村/フルーツ狩りとヘルシースムージーづくり体験

※ Telephone reservation:
Contact number: +81-570-04-8928 Office hour: 9:00~21:00
※ If you don't need JR tickets, please contact Enishi Travel (+81-28-689-8782)

日程

■Term:
October 1 (Sunday) ~November 30(Thursday), 2017

時間

■Meeting time & place
10:00am Chisan Hotel at JR Utsunomiya Station west gate (Bus pick up)
旅行代金

■Fee:
9,600yen per person (12 years or older)
5,200yen for children (6 to 11 years old)


※ This rate is based on participants from JR Tokyo Station. (2 ways)
※ Actual fee depends on departure station.

Apples

Pears
■Information:
-Tour minimum 2 persons
-Fruit farm
※ Free 1kg fruits picking
※ Over 1kg require extra charge. Please pay on the spot.
※ Free entrance for children under 5 years old. And extra charge for fruits picking
-English speaking guide
-Public indoor spa and hot spring Open 10:00am – 9:00pm
※ Please wear swimsuit and swimcap at the indoor spa
※ Children under 3 years old and children with diapers are not allowed
※ Children under 10 years old must be accompanied by guardians
※ Fee for children 3-5 years old: Hot spring 200yen, Indoor spa 460yen, Both 560yen


October 1 (Sunday) - November 30 (Thursday), 2017
■Time Schedule:
10:00 Chisan Hotel at JR Utsunomiya Station west gate (pick up)  
↓
10:40 Utsunomiya Romantic Village(by bus)  
↓
10:50 Departure from Romantic Village  
↓
11:10 Fruits picking  
↓
12:10 Departure from fruit farm  
↓
12:30 Utsunomiya Romantic Village
-----Making healthy smoothie
13:10 Free time 
※ Transportation are not provided from Utsunomiya Romantic Village to JR Utsunomiya Station. (Public transportation available)
※ JR schedule refers to website.

■旅行企画・実施
えにしトラベル 本社営業所
栃木県知事登録旅行業第2-677号国内旅行業務取扱管理者: 笹川倫広 えにしトラベル(株式会社ファーマーズ・フォレスト)
〒321-2118 宇都宮市新里町丙254番地(道の駅うつのみやろまんちっく村内)
担当者の説明に不明な点があれば、旅行業務取扱管理者(当営業所での取引責任者)にご質問ください。
■お電話によるお申し込み


受付時間 / 10:00~18:00