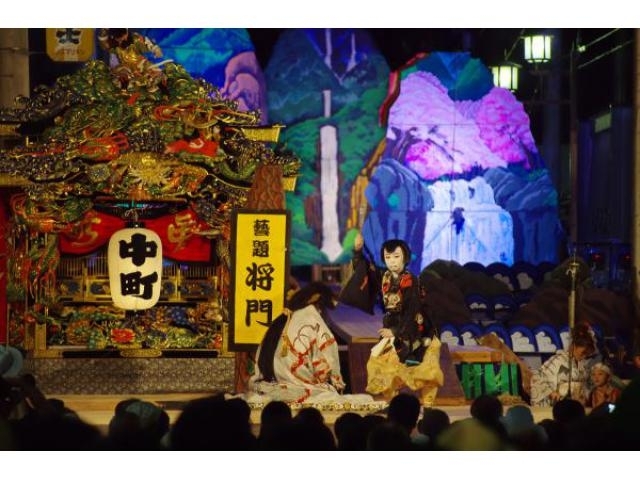 Come see time stand still. One day tour - Take part and enjoy the tradition
"Yamaage Matsuri" in Nasu Karasuyama
What is Yamaage Matsuri?

It is designated as an important intangible folk cultural asset of Japan and is said one of the largest outdoor Kabuki dance performance.

Held in Nasu Karasuyama city,Tochigi prefecture every July.

The history and tradition of this have been passed down the generations since 1560, when Nasu Suketane, the lord of Karasuyama Castle enshrined Susanoo no Mikoto at Yakumo Shrine and prayed for the country's stability and rich harvest. During the Edo period, Kabuki dances began to be performed to the deity and later it took the form of the Yamaage Matsuri of today.

The main characteristic is "Yama" ,mountain structures that is 10 meters' high scenery stage backdrops made of bamboo and local special Japanese paper "Karasu" ,which take over 100 people of each rotating district yearly within 20 minutes to construct. Feast your eyes on the dramatic stage of 6 meters' width and 100 meters' depth appear as an outstanding sight on the street in the center of the city.

A spectacular open-air stage with sound of shamisen, flute, drums and the song of echoes.

....*.....*.....*.....*.....*.....*.....*.....*.....*.... .....*....*.....*.....*....*.....*....