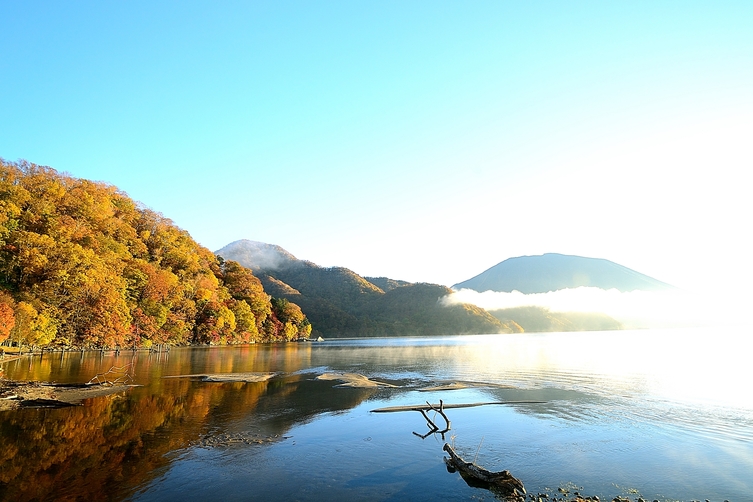 Organizer: Nikko city hall, Tochigi prefecture
Indulge life in Nikko...
You can see the wonder of nature in Nikko city that changes its appearance throughout four seasons filled with fresh breezes and bright sunlight.
Experience a chance to live a daily life of the local. Also this opening tour invitation serves as an extension for people who might be interested to work or have a second home in this area.

Explore attractive places such as Nikko Toshogu Shrine, Cedar Avenue, national parks, clear streams, hot springs, golf courses and much more. Discover the beauty and abundant nature of various kinds of plants and animals.

Do you ever wonder why Nikko Toshogu Shrine was built there?
Are you curious to know why the longest Cedar Avenue of the world was created there?
It might be based on precious feelings to the sacred place of mountain worship such as Nikko mountains.

Spend time in Nikko and enjoy the journey of life purpose.


Related site : "日光を暮らしのそばにNIKKO LIFE"
URL ; http://nikkolife.jp/
....*.....*.....*.....*.....*.....*.....*.....*.....*.... *.....*....*.....*.....*....

For all your questions with this tour,
please contanct us by email.
Email address : info@enishi-travel.jp
日程

■Date: September 16(Saturday)~18(Monday), 2017
時間

Three days tour
旅行代金

■Fee : 12,000yen per person (adult and child above 6 years old)


※2 nights standard accommodation included dinner and breakfast , inclusive of one lunch on Day 1
※Extra charges for co-sleeping infants who need child meal
※This rate is based on 2-4 adults sharing per room.
Actual price may vary depending on number of person per room.
※Cash payment on pick-up point or bank deposit before tour
※Hotel options
-'Minshuku'(guest house) e.g.'Onoya' +4000yen/per night
-'Onsen Ryokan'(traditional Japanese hotel with hot spring) +6000yen/per night
集合場所

■Pick up time & point
①9:30am at JR Utsumoniya Station west gate


②10:10am at Utsunomiya Romantic Village
③10:40am at JR Imaichi Station
④10:50am at Tobu Shimoimaichi Station
募集人員

-Tour maximum 10 people
-Tour minimum 1 person
"Imaichijyuku-ichien Space" Tourist information center in Imaichi city

Outstanding natural beauty

Spreading rice paddy fields in summer

Moving to Nikko for farming
■Information
-Transportation by bus
-Tour conductor, Local and English speaking guide
-Insurance coverage(from pick-up to drop off)

■Confirmation by email or call
■Prepare casual cloth and comfy shoes for walking
■Time schedule of the tour is subject to weather and traffic
■Accommodation -- After confirmation, we'll let you know about details.
e.g.) traditional Japanese hotel "Tokino Yuu"
ホームページ http://www.tokinoyuu.com/detail/index.html


September 16,2017 (Saturday)
=Day 1=
Pick up point
①9:30am JR Utsunomiya Station west gate
②10:10am at Utsunomiya Romantic Village
③10:40am at JR Imaichi Station
④10:50am at Tobu Shimoimaichi Station  
↓
11:00  Nikko Suginamiki Daiyo Park -- Exploring Nikko Cedar forests  
↓
13:00 Lunch -- BBQ at the lakeside of Lake Chuzenji  
↓
15:00 Strolling Lake Chuzenji and Yumoto area  
↓
18:00 Dinner -- Interacting with local people and outsider who have made a home in Nikko 
September 17,2017 (Sunday)
=Day 2= Free Time
(※After confirmation, choose option and make your own plan with a guide in advance)

■Options
A: Exploring Nikko National park with guide
B: Experience agriculture and foresty which have developed in Nikko
C: Hand on training
(e.g. Working in the guest house or sightseeing place, working as a guide)
D: Enjoy local life in lodge, log house and hot spring
E: Mix around with outsider who have made a home in Nikko
F: Opening opportunities for new challenge
(e.g. Setting up own business, create job)
G: Health tourism/Retreat (e.g. Strolling in forests with instructor)
H: Second house program - Rental or sales, providing informations such as community service, child care support sevices and more
September 18, 2017(Monday)
=Day 3=
9:00   Hotel pick up  
↓
Free time (own plan)  
↓
13:00-15:30 Resting place "Nikko-Kaido Nikoniko-honjin"
---Feed back & follow up discussion  
↓
15:45  JR Imaichi Station  
↓
15:50  Tobu Shin-imaichi Station  
↓
16:20 Utsunomiya Romantic Village  
↓
17:00 JR Utsunomiya Station 

■旅行企画・実施
えにしトラベル 本社営業所
栃木県知事登録旅行業第2-677号国内旅行業務取扱管理者:原田和之 えにしトラベル(株式会社ファーマーズ・フォレスト)
〒321-2118 宇都宮市新里町丙254番地(道の駅うつのみやろまんちっく村内)
担当者の説明に不明な点があれば、旅行業務取扱管理者(当営業所での取引責任者)にご質問ください。
■お電話によるお申し込み


受付時間 / 10:00~18:00